Best Formal Shoes for Men Brands in India 2022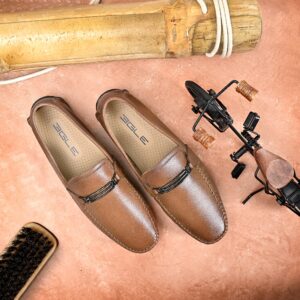 EGLE was founded in Russia and now has over thirty global distributors spread across Asia and Europe. People enjoy EGLE comforts and casuals because they are both excellent quality and diverse. Both men's and women's modern shoe styles are attractive and fashionable. EGLE offers over 500 different pattern styles to their consumers. Customers will be able to receive the pattern and design that they have always wanted if they can choose from so many shoes.
Best Formal Shoe
Having a perfect pair of formal shoes from a well-known brand is no longer a statement of luxury, but rather a need. Even if you have a pair of sneakers in your shoe collection, they cannot be used for every situation. Whether it's a job interview, a date, a wedding, or an important client meeting, you'll want to look handsome and refined in a tux and a pair of well-polished formal shoes.
Dress shoes are classic, sophisticated footwear that may say a lot about you, especially when meeting someone for the first time. If you want to portray a positive image every time you step out, selecting formal shoes is critical. We've compiled a list of the top ten formal shoe brands in the country, each specializing in uniquely designing comfortable dress shoes to help you look classy every day.
Egle must be mentioned in any discussion of fashionable formal shoes for men. As a result, it quickly becomes one of the must-have pairs on any gentleman's shoe rack. The Oxford's sleek and polished look, which makes it one of the greatest formal shoes for men, is made possible by a short back paired with a low heel. This top formal shoe features a smooth upper with either a plain toe or a cap toe, giving the foot an elongated appearance. For Egle, the lacing mechanism is customarily closed, which gives a tidy silhouette. These pairs are a solid bet for any formal occasion, whether it's a black-tie affair or a business boardroom.